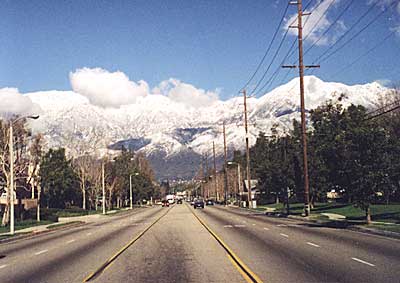 Rancho Cucamonga CitiVU will acquaint you with the city, its history, government, geography, businesses, schools, and points of interest. You can also make purchases from our merchants.
Situated at the base of the San Bernardino Mountains approximately 40 miles (66 KM) east of Los Angeles, California, Rancho Cucamonga enjoys an excellent climate year round. Mountain skiing and hiking, desert and ocean sports, and the diversions of one of the largest and most dynamic cities in the world are within a one hour drive.
Ontario International Airport (ONT) is only a 10 minute drive from any location within the city.
CitiVU includes the necessary information for you to complete a preliminary investigation prior to loacating your business or residence in Rancho Cucamonga. Our Statistics and Infrastructure section includes information on major and small businesses, malls and shopping centers. It also includes statistical information on seasonal weather, smog and crime. And you will find information on transportation, water, industrial waste & sewer service, telephone, electrical power, natural gas, flood control, health care facilities, public transportation, city library, city parks, county parks, schools, universities & colleges.