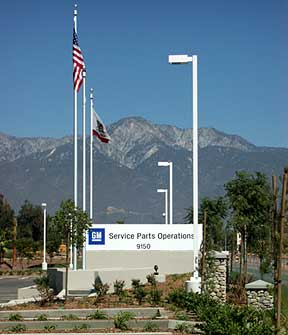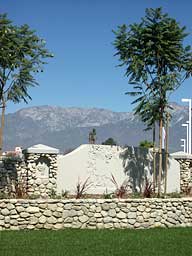 GM Service Parts Operations
GM Service Parts Operations
The following photos show this handsome building designed in conformance to Rancho Cucamonga standards. Click on images for enlargements. For more informaion see this 2001 Press Release. Incentives
Disclaimer: This page is a photo collection showing a new General Motors facility in Rancho Cucamonga, California created by CitiVU and is not an official General Motors document nor does it contain any General Motors images.
---


---
Suggestions? E-Mail to webmaster@citivu.com
Last update: 9 January, 2003

Copyright © 2002, 2003 by CitiVU. All rights reserved. Hot-links are welcome.