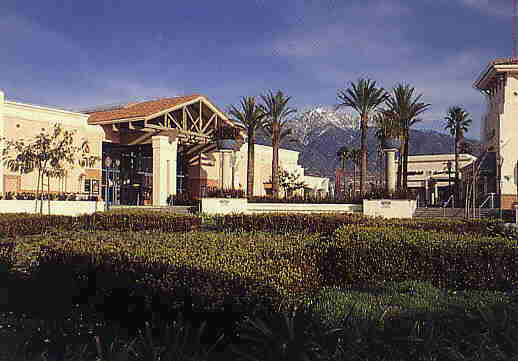 Terra Vista Town Center
Located at the northeast corner of Haven and Foothill boulevards, the new center of Rancho Cucamonga, the Terra Vista Town Center is destined to be the central business district of the City.
Major Anchors include Mervyn's, Target, Edwards Cinema, Montgomery Wards, Service Merchandise, and Ross Clothier.


---
Suggestions? E-Mail to webmaster@citivu.com
Last update: 21 June, 2004

Copyright © 1995-2004 by CitiVU. All rights reserved. Hot-links are welcome.